Black-Owned Restaurants Get Free Creative Services With New Directory
Before the summer, Danilo Batson had no direct connection to political activism. He worked as an events space bartender and server at places such as the Staples Center in Los Angeles and was a few months away from getting his license to practice nursing.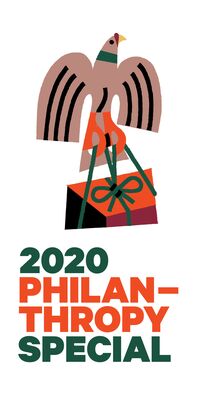 But after the police killing of George Floyd in Minneapolis, people in his predominantly White neighborhood gravitated to him as a source of information on how they could channel their outrage and help support Black-owned businesses. "Orange County is 74% White," Batson says. "There aren't that many Black people they could ask, and I like to think I'm open and expressive."
At first, he advised anyone who asked to "educate themselves." Then he came up with a more active role they could play. On June 2 he reached out to Dan Williams, a friend who does web development, to create a site for Black-owned spots in his area. On June 3 they bought the domain name for Spicy Green Book.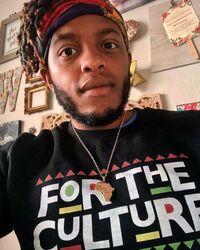 Anyone who saw Green Book, the 2019 Oscar winner for best picture, knows the story behind the name. The guide—its full name was The Negro Motorist Green Book—was created in 1936 by writer Victor Green for Black travelers on the lookout for welcoming restaurants and hotels in the Jim Crow era.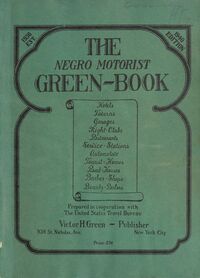 Spicy Green Book is Batson's digital answer to that concept, but with a modern twist—helping drive more customers to patronize Black-owned businesses. The directory is featured on an app and website that lists more than 150 Black-owned restaurants and food establishments in 20 states, from Oregon to New Jersey.
"I see people go out to eat just because of the pictures. Black businesses haven't always had that advantage"
He started with two L.A.-area spots, Bred's Nashville Hot Chicken and the independently owned Grocery Outlet. He then began reaching out to businesses beyond his area and fielding calls from people in other cities as word of Spicy Green Book spread.
Within a month he had 30 businesses. "These places weren't being talked about properly," he says.
What distinguishes Batson's project from similar guides is its all-encompassing approach. A small army of volunteers take professional photographs and videos of each listing and write a vivid description of it, helping to better market its business.

Among the businesses that Batson reached out to early on was Blondery, a bakery in the Greenpoint neighborhood of Brooklyn, N.Y., that specializes in gourmet brownies, including a triple chocolate Brooklyn Blackout. Founder Auzerais Bellamy, who baked at nearby Pies 'n' Thighs and also at the French Laundry in Yountville, Calif., says Spicy Green Book has made a difference. "They sent a photographer to one of my pop-ups, which I thought was super cool," she says.

The placement has driven "quite a bit of traffic," Bellamy says. "Since we went live on their website in late July, we've gotten $7,000 to $8,000 worth of business from them. For my bakery, that's something."
The Blondery listing features images by photographer Sheri Silver. "You think, 'I want to do something to help.' This makes you feel like you are," says Silver, who's White.

Batson estimates that three to five businesses are added to the site each week, with help from a pool of more than 130 volunteers and the site's project manager, Kim Jackson.
"I live in Orange County," Batson says. "I see people go out to eat just because of the pictures. Black businesses haven't always had that advantage. I want to get new eyes on them."
As a nonprofit, Spicy Green Book takes donations, and Batson says he's applying for grants. A few companies have reached out about corporate partnerships; official announcements will be made in early 2021.